For those that are interested in watching the Championships live, here is the live stream link: https://www.oz.com/jwsc2021. It is pay per view. 6.99€ per race or 17.99 € for the whole event. There is a good chance https://tv.nrk.no/programmer/sport will post it later, for free.

Feb 8th, 2021, Vuokatti:
With the frigid air and high humidity, the team braved the cold today. It was the day before the first race, the sprint, and nerves were running high. Being the day prior to the first event meant race prep. We had a great intensity session and had the pleasure of experiencing wearing nothing but a thin lycra suit in bitterly cold temperatures.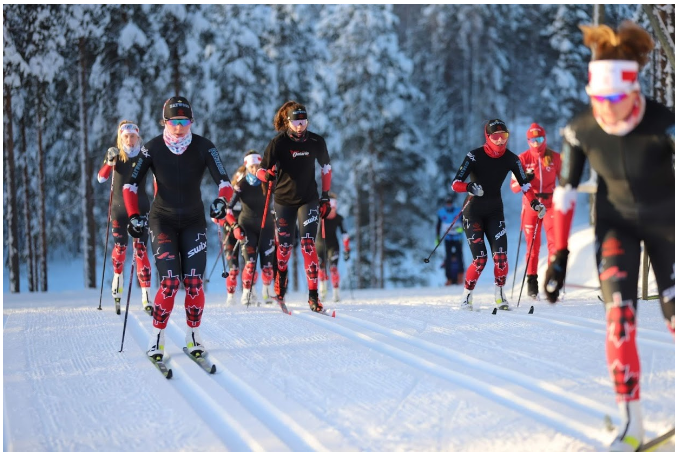 The physical training may have been over for the day, but not everything stopped there. After the workout we all took a more in depth look into tomorrow's course; analysing sections and participating in small group discussions. At this point all of us know that course better than we know our own names! The rest of the day, for me at least, consisted mostly of rest, recovery, and nonstop pre race jitters thinking about what's to come tomorrow.
Excitement is in the air here in Vuokatti and we all can't wait to kick-off the racing tomorrow.
Catch you on the trails!
by Joe Davies
Original Article on CCBC.ca