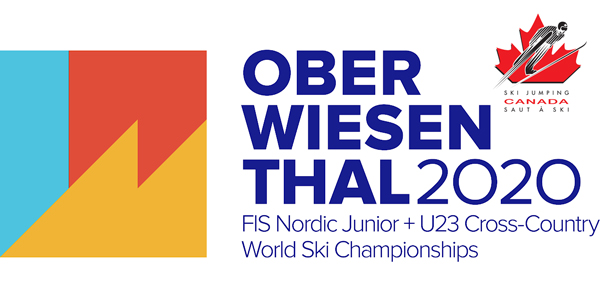 Calgary, AB, February 18, 2020– Ski Jumping Canada (SJC) is excited to announce the names of the four athletes, one male and three females, who have been selected to represent the Canadian National Ski Jumping Team for 2020.
The 2020 Canadian Team members will be competing in Oberwiesenthal Germany March 5th 2020 against the top junior athletes in the world. "Ski Jumping Canada is thrilled to announce an outstanding squad of our next generation of elite athletes to represent Canada at this event—"their continued focus commitment and drive will elevate Canada's position in the highly competitive sport," said Todd Stretch, Ski Jumping Canada's president.
The team selected are athletes that come through club and provincial high-performance programs. Each of the athletes will be outstanding ambassadors representing Canada on the global ski jumping stage the events are due to take place from February 28th to March 1st and feature the best young athletes in cross-country skiing, ski jumping and Nordic Combined.
The following athletes have been selected for Oberwiesenthal's Junior World Championships.
Women's Team
Abigail Strate | Calgary Alberta Canada – Altius Nordic Ski Club
Nicole Maurer | Calgary Alberta Canada – Altius Nordic Ski Club
Alexandria Loutitt | Calgary Alberta Canada – Altius Nordic Ski Club
Men's Team
Stephane Tremblay | Calgary Alberta Canada – Altius Nordic Ski Club